Audio Agency Urges Businesses to Get Behind Flood Victims
Audio production company, Media Sound, is asking businesses to get behind the flood victims and donate money to the families who have been affected.
The audio production company who is based on the Gold Coast, just a stone's throw away from the Queensland floods, is calling on all businesses to help raise funds for the families who have been affected.
Media Sound's production manager, Ben Harrison, said his heart goes out to all the residents in and around Toowoomba and Brisbane
"This devastation is literally at Media Sound's back door, and we feel for everyone that has been affected by these floods. We have donated to this much needed appeal, and we encourage other business's to also get behind this appeal and help out your fellow Aussies!,
"Dig deep and give as much as you can ... every little bit helps! Queensland is an amazing place to live ... let's help our neighbours get back on their feet," said Mr Harrison.
75% of Queensland has been declared a natural disaster area, with many families being forced to leave their homes. Sadly, so far 15 lives have been and many more are still missing.
Make a difference and make a donation with the QLD Governments Flood Relief Appeal just by visiting their website at http://www.qld.gov.au/floods/donate.html
All donations will assist over 200,000 people affected by these devastating floods.
For the original story visit http://www.mediasound.com.au.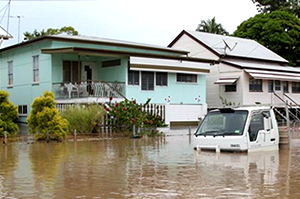 Media Sound
2, 2 Spencer Road
Nerang, QLD 4211